Saxdor 270 GTO was designed using the Saxdor signature, the light and soft-riding twin-stepped hull. The Saxdor 270 GTO delivers speed performance and fuel efficiency well-known from the earlier models.
EXPLORE THE POSSIBILITIES
€84 900
Starting price with single Mercury 225 hp engine (excl. VAT)*
*Suggested retail price excl. VAT and other applicable taxes, freight and handling fees
Very deep V entry of the inverted bow reduces external impact, improving overall boat stability and enhancing the driving experience. Light and strong construction, built using vacuum infusion technique, gives you a watercraft that is trailable, and easy to launch and recover.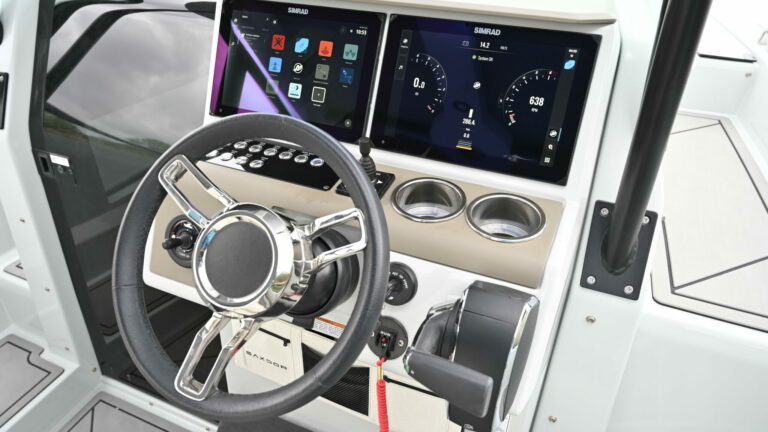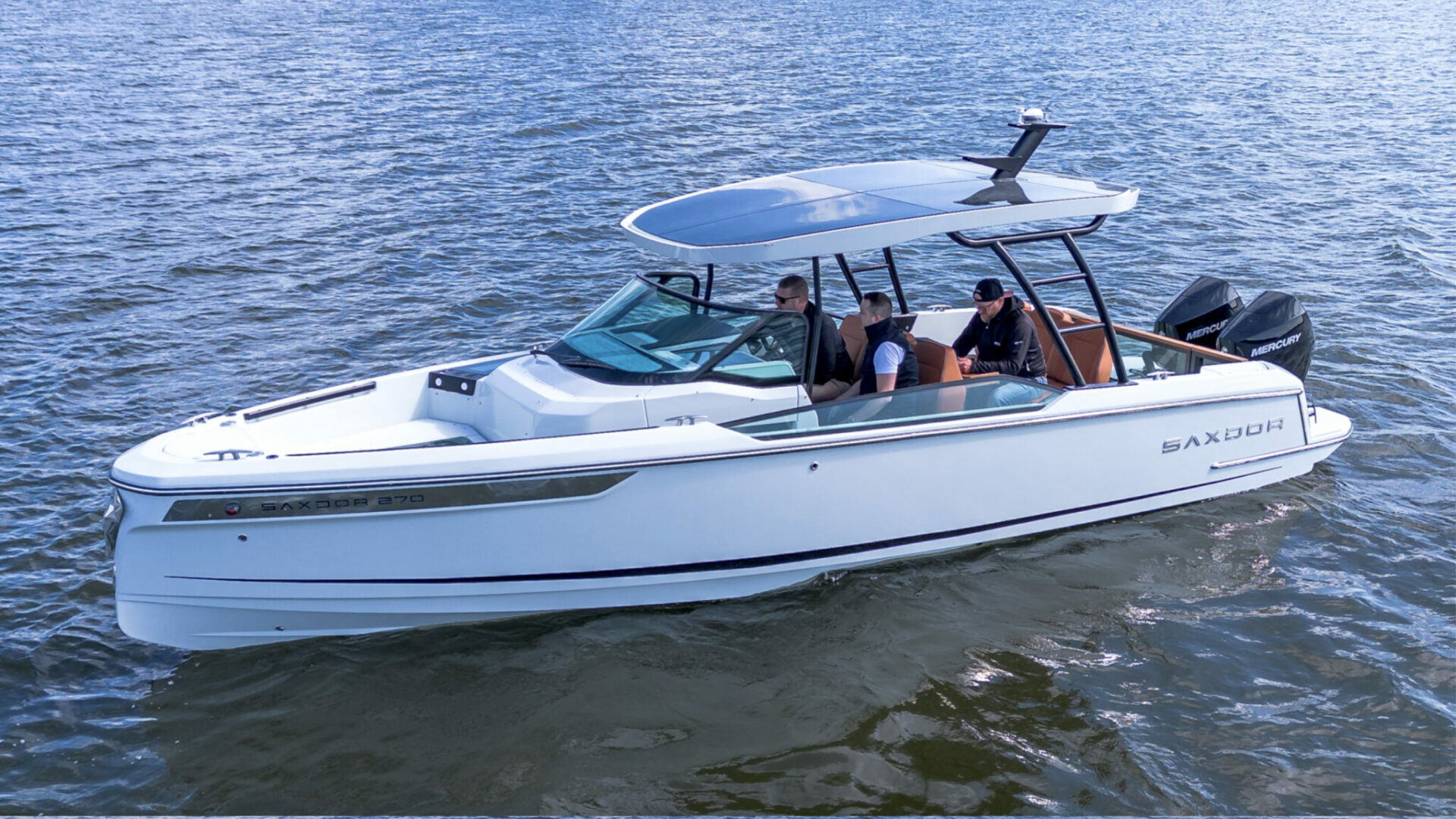 Now available with two Mercury V6 200 hp engines.
The 270 GTO is the ultimate choice for sun lovers. With twin sunbeds – one in the front and one in the aft — you'll have more than enough room under the sun to kick back and relax whenever needed. Once you're done, the aft sunbed can be put back together and serve you as a dining settee.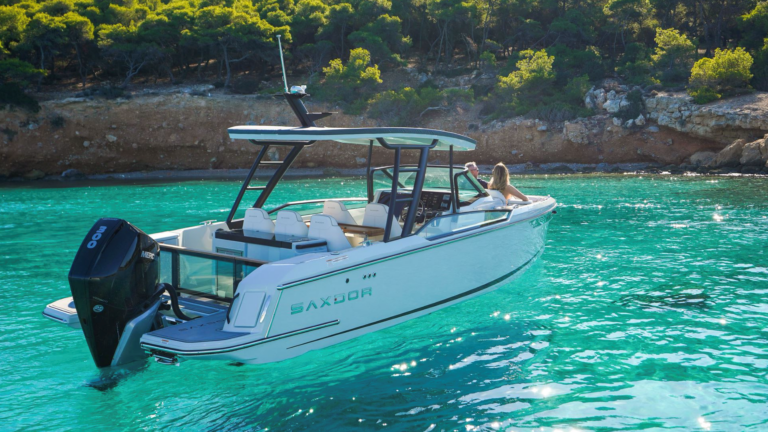 Originating from a vision to create a boat fleet that has never existed before, Saxdor boats are built with the highest standards of cutting-edge technologies and attention to safety.
A full-size wet bar, freshwater system, and a comfortable dining arrangement for up to six people. Hosting events has never been easier, and your chic party remains protected with a yacht-style glass fence with gates mounted in front of the engine.
The large, airy front cabin is your next favorite hideout equipped with a two-person regular-size sleeping berth and plenty of natural light coming through skylight and hatches that optically enlarges the entire space.
A sanitary corner with a toilet and an additional sink also fits in to make your mornings onboard hassle-free.
Overall length excluding engine
8.45 m
27 ft 7 in
Outboard engines
225 - 400 hp
Cruising speed
32 – 45 knots
Construction
Vacuum infused GRP
Hull design
Twin-stepped V20° Hull
Specifications may be changed without prior notice. Performance may vary due to equipment, weather and load conditions.