For your active lifestyle
For your active lifestyle
The Saxdor 200 is a sporty and agile, yet safe boat built for an active lifestyle. The versatile Saxdor 200 proves that affordable boating doesn't require a compromise of quality, seakeeping, versatility, performance, or stylish design.
€27 360
TBA
Starting price with Mercury 115 hp engine (excl. VAT)*
Starting price with Mercury xxx engine (excl. VAT)*
*Suggested retail price excl. VAT and other applicable taxes, freight and handling fees
The soft-riding and exceptionally grippy hull is matched with a selection of single Mercury outboard engines ranging from the entry-level 100hp with a top speed of 34 knots to the stunning 45 knots reached with the 175hp V6 engine.
The Saxdor 200 is exceptionally light at 780kg, excluding engine, or roughly 1000kg with the engine and a full tank of fuel. This results in strong performance and impressive fuel economy.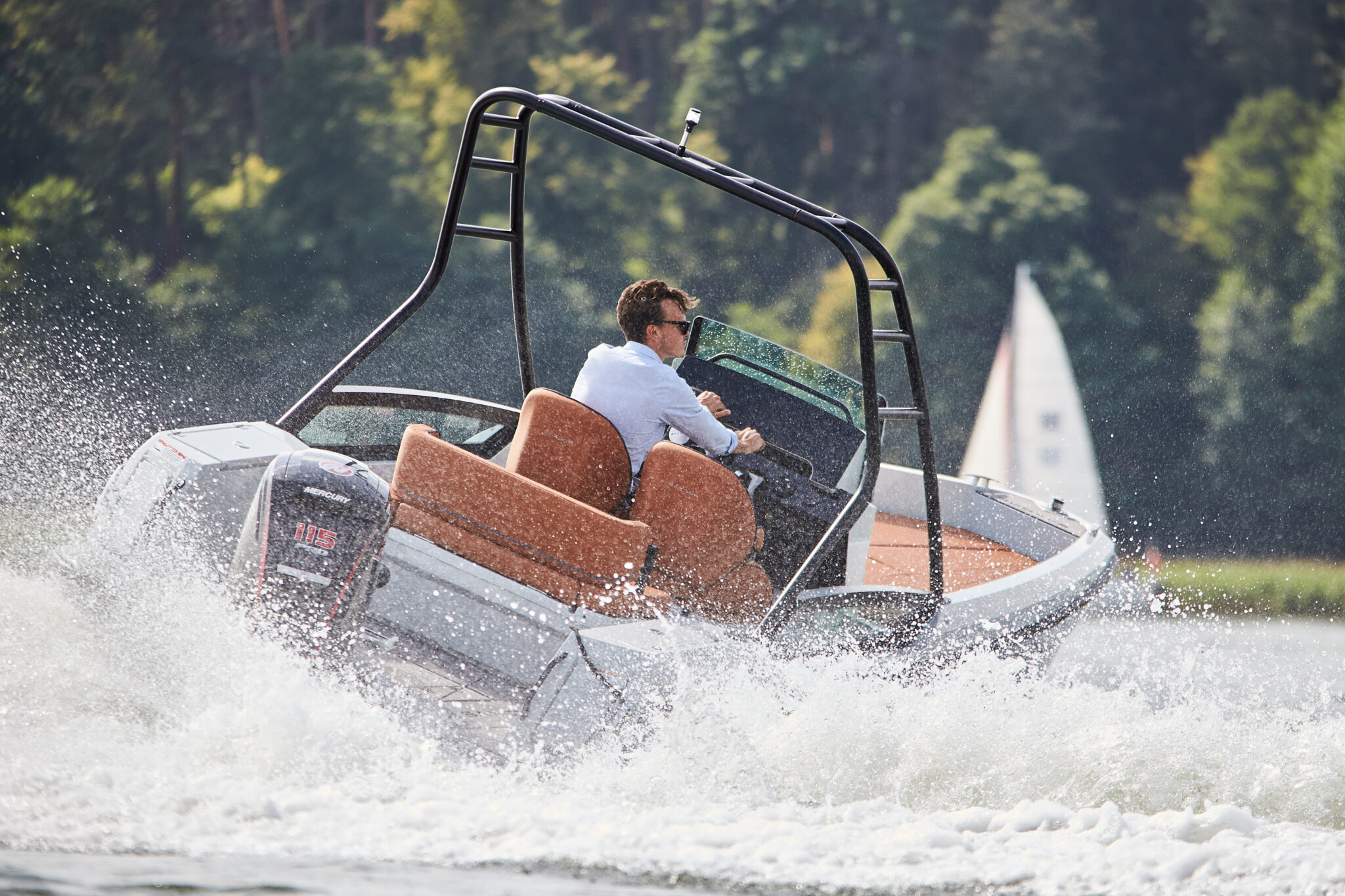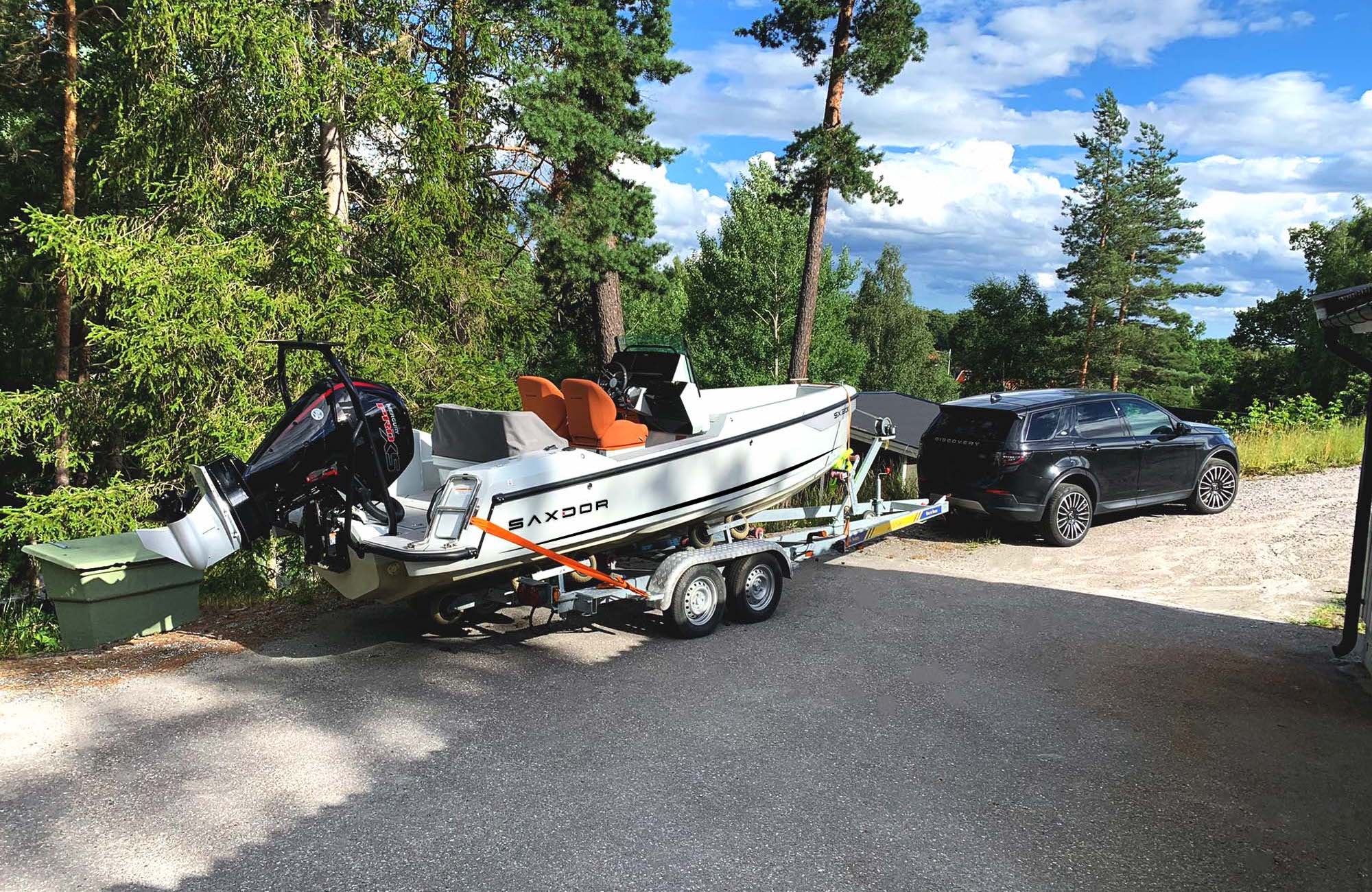 Saxdor 200 is a versatile boat. You can even tow the boat and enjoy your ride where ever you want.
Love to go fishing? Then this option is for you. The 200 Fishing package has everything a fisherman wants. It comes with a Lowrance Elite FS chartplotter and a Motorguide's battery-powered trolling motor.
A fishing seat mounted in the front and eight fishing rod handles (four on waterski pole and four on grab rail in the bow) makes the 200 a true fisherman's boat.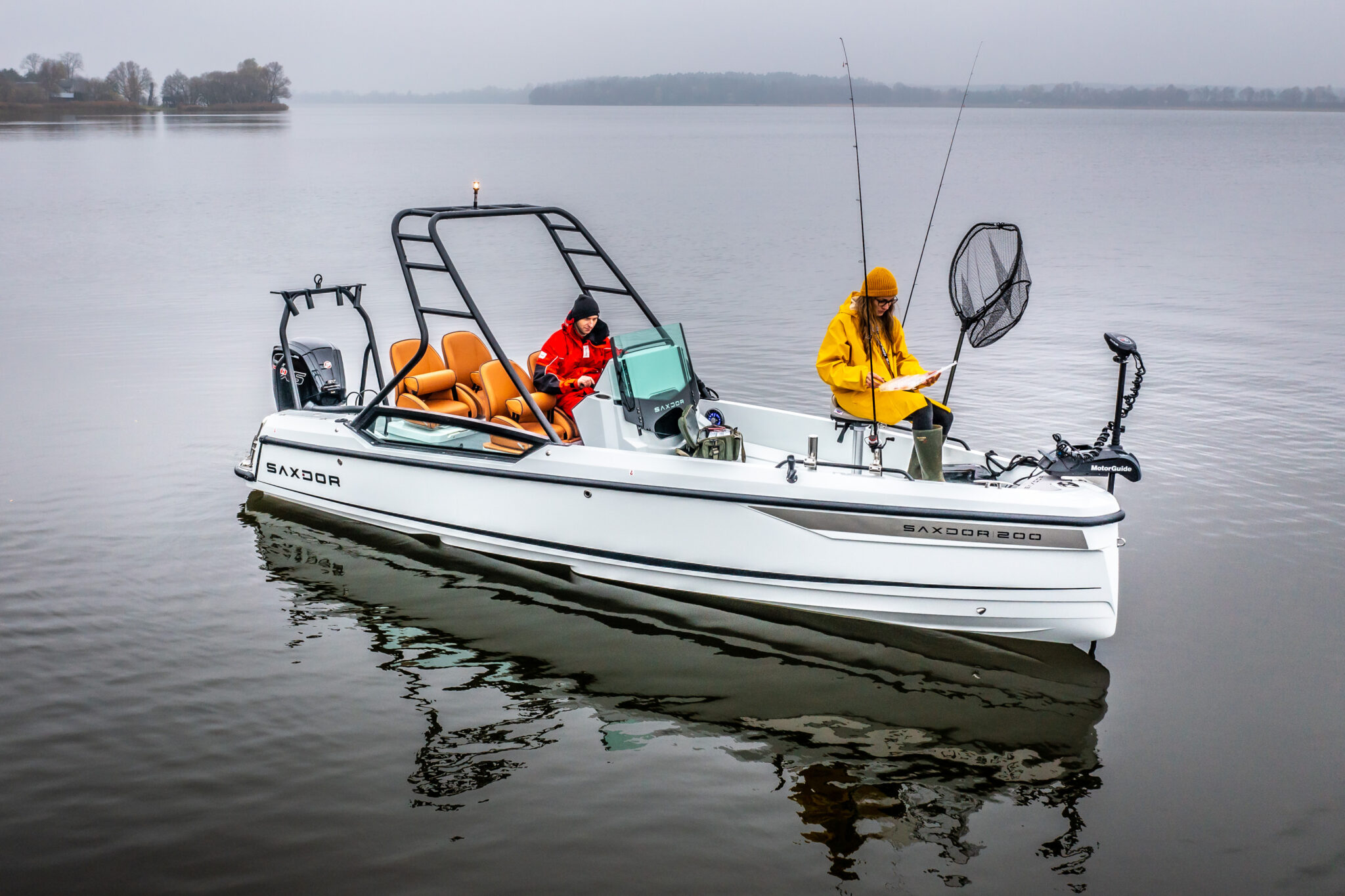 The 200 is easy and reliable to control and maneuvering in the marina is extremely simple – an excellent choice for your first own motorboat.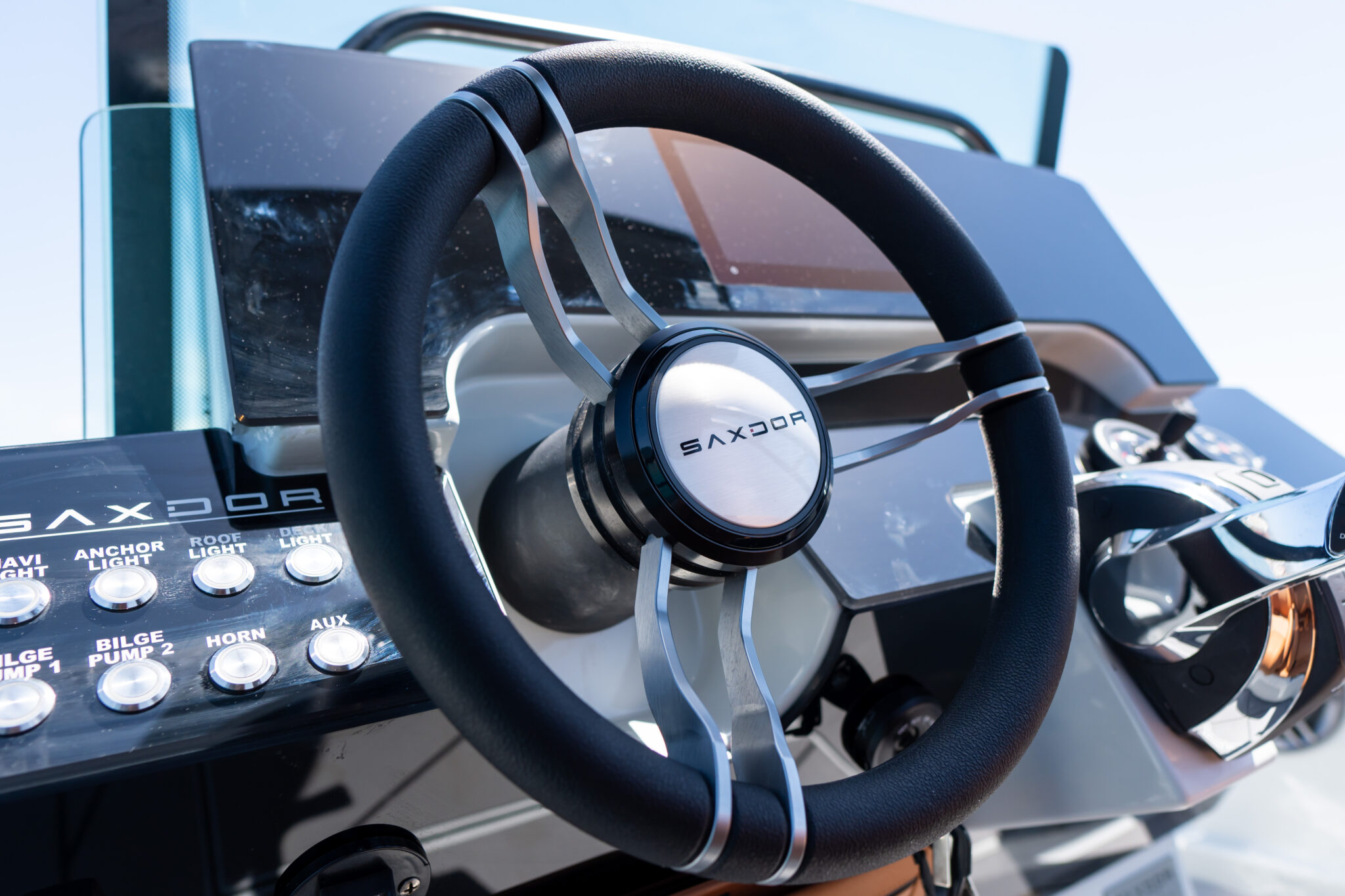 The helm console works well with neat details like the backlit stainless-steel switches and with an optional single or dual 9 inch Simrad touchscreen information display looking clean and sophisticated. Access your navigation, audio equipment, engine information or plan for your next trip with the state-of-the-art user interface.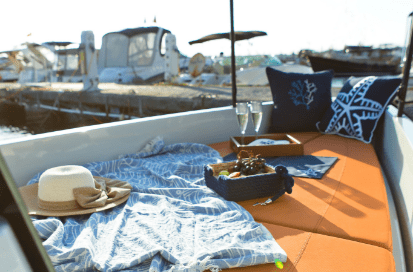 THE FRONT DECK IS A VERSTILE PACKAGE
The large deck section in front of the console is a surprisingly versatile package. The spacious sunbed is perfect for sun lovers to chill and relax. They might need a little break in the shadow sometimes, and for those moments the sun shade for the bow area is perfect. The hatch can be lifted to reveal a full-length spacious compartment. The foredeck cushions fit perfectly in here and with the aid of camper-style tent it can be turned into a useful occasional berth for two adults or for a kid's nap time nest.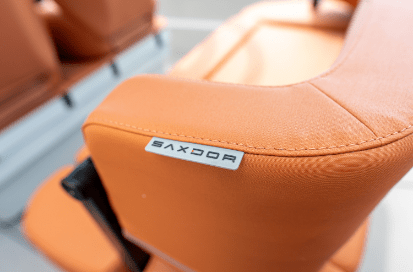 trendy colour combinations
There are, multiple seating, roof styles, hull and upholstery colors to select from. You can choose one of roof styles for your best use Targa arch, Foldable soft top or Hard top – or simply have an Open boat. The 200 has fresh color options with matching upholstery. Depending on your usage of the boat you can either select the Jockey seat, which is standard, or the side-by-side seating layout allowing for comfortable seating of 4-6 people.
Overall length excluding engine
5.94 m
19 ft 5 in
Outboard engines
115 – 150 Hp
Cruising speed
32 – 45 knots
Construction
Vacuum infused GRP
Hull design
Twin-stepped V20° Hull
Specifications may be changed without prior notice. Performance may vary due to equipment, weather and load conditions.