The Saxdor 320 GTC drives like no other because of its refined, economic and performance-oriented hull design. A low center of gravity, low weight, sharp entry, and a twin stepped hull create a unique driving experience in all kinds of seas and weathers across the world.
123 080 €
Starting price with single Mercury 300 hp V8 engine (excl. VAT)*
*Suggested retail price excl. VAT and other applicable taxes, freight and handling fees
The Saxdor 320 GTC comes with three Mercury engine options, in the range of 300 hp to 600 hp. You can either choose the one-engine option with a competitive price and low fuel consumption and keep a comfortable driving experience, or you can choose the twin-engine option 2 x 225 hp or 2 x 300 hp – the Grand Tourismos of the seas.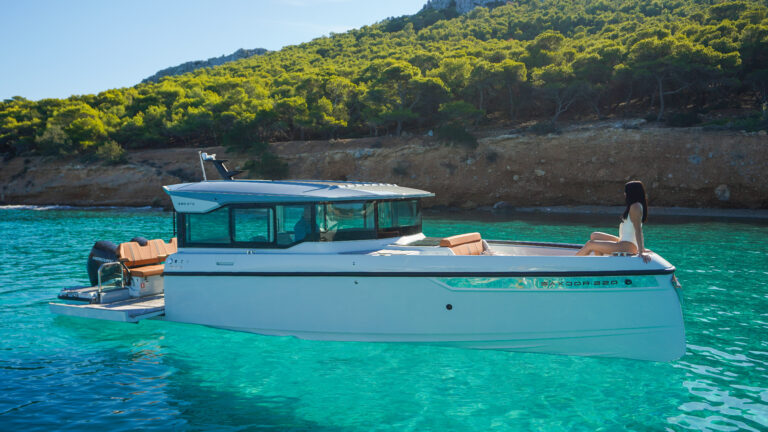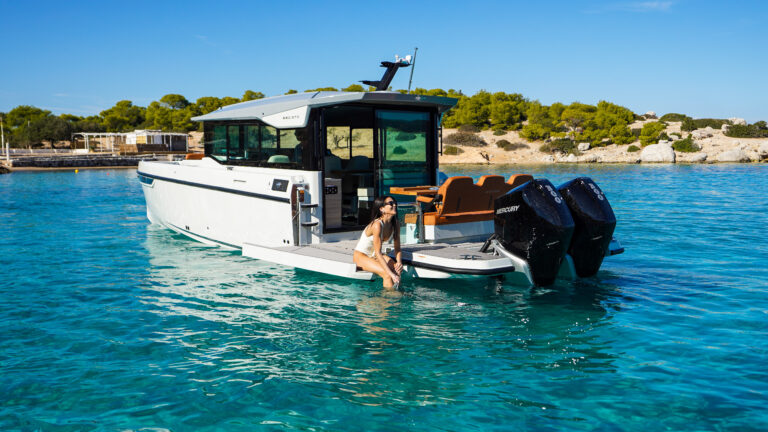 Saxdor 320 GTC changes the game of movement on board. With its unique concept of a full beam spacious wheelhouse with easy access to the walk-around bow, movement onboard has never been this easy. Saxdor believes in the luxury of unused space.
With a large and spacious wheelhouse people can easily walk through the wide corridor while you can prepare delicious servings and drinks for your family and friends at the same time. Silence is golden – the wheelhouse can be sound isolated with a floating floor, especially developed for the Saxdor 320 GTC model.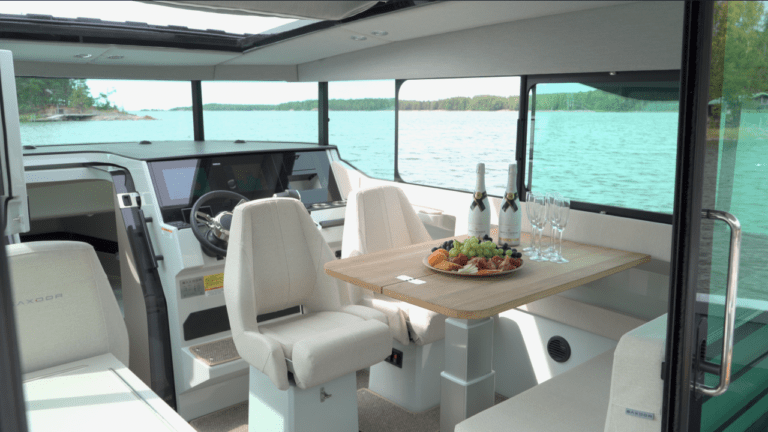 The 320 GTC is meant to protect and entertain you. The cabin gives you cover against the sun or the rough waters. The outside lets you enjoy the surroundings.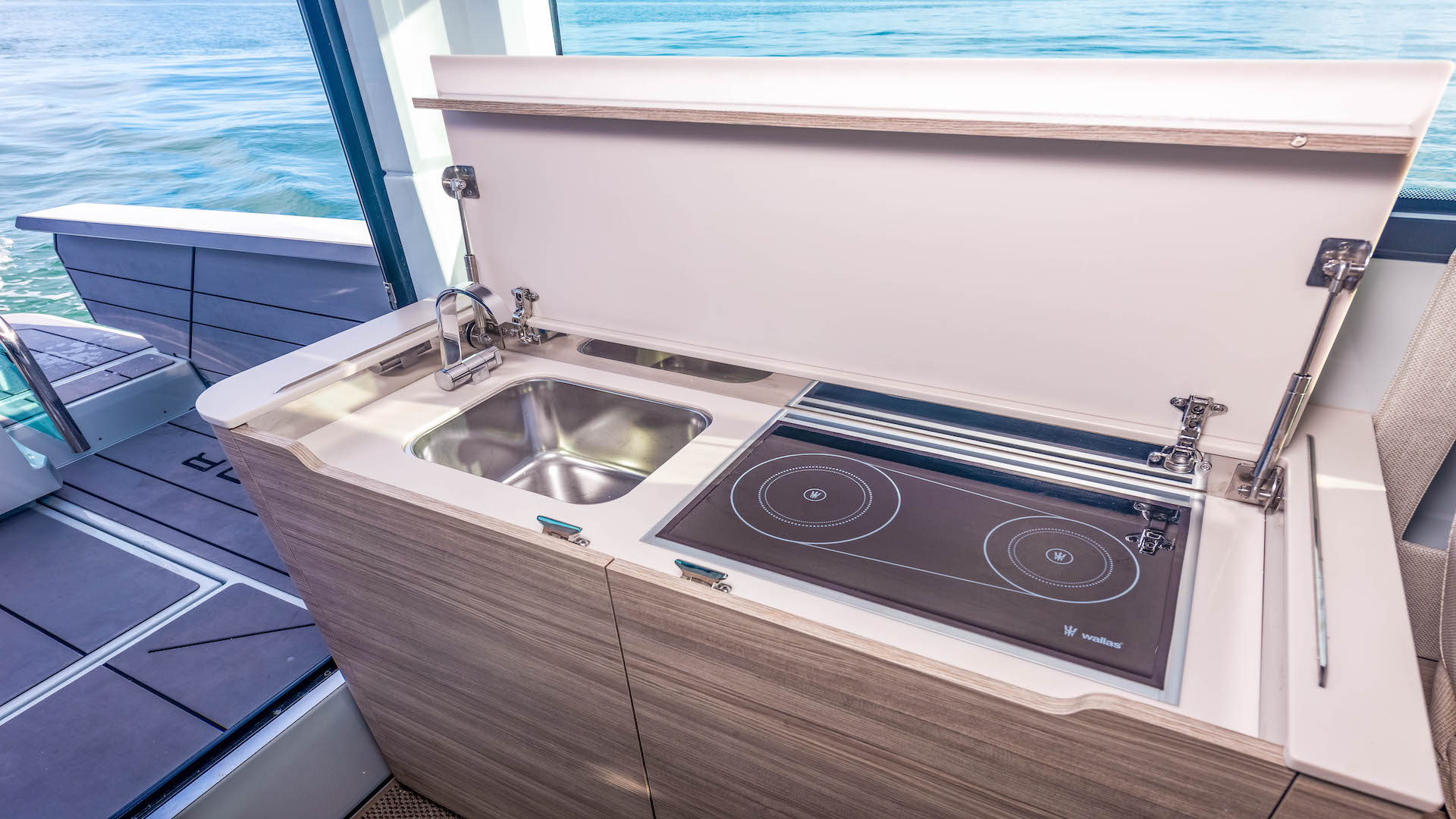 A great-sized wetbar is the heart of the cabin. A full-size wet bar, freshwater system, and a comfortable dining arrangement. This is where the magic happens.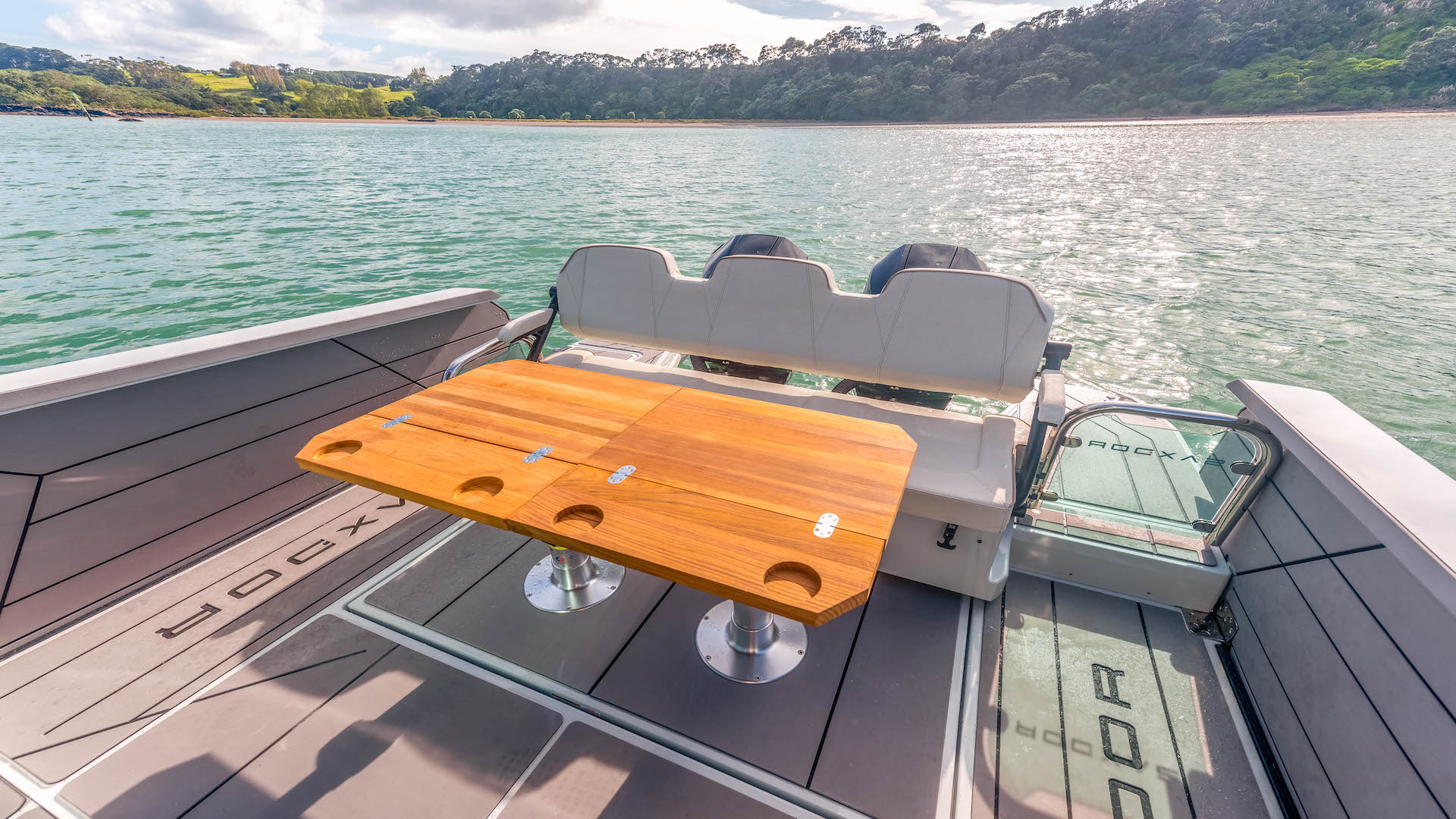 Terrace for entertainment
Movement onboard has never been this easy thanks to a well-designed terrace and bow area. Enjoy it!
The spacious wheelhouse provides the person in charge a clear view of the surrounding area and protection from the tougher weather conditions.
Overall length excluding engine
10.28 m
33 ft 7 in
Classification
B Offshore / C Coastal
Water tank
117 l
30.9 gal
Outboard engines
300 hp - 600 hp
Cruising speed
32 – 45 kts
Construction
Vacuum infused GRP
Hull design
Twin-stepped V20° Hull
Specifications may be changed without prior notice. Performance may vary due to equipment, weather and load conditions.