Saxdor Design process starts from the innovative concept which is the most important element in the definition of a new boat. Behind the concept is the deep investigation of the markets and the Saxdor Design philosophy.
Saxdor's Design philosophy can be described as a combination of Italian cutting-edge Design, American functionality, German quality and French competitive pricing combined with the Scandinavian way of boating.
We didn't enter the market to follow the pack, but to show everyone a completely new approach to the use of space. Innovative boat design, where every square inch has a purpose, is our way to make a statement. Saxdor boats make heads turn and people talk – get comfortable with the attention.
Saxdor's signature hull always takes the center stage in the design process. The two stepped deep V-hull effortlessly knives the waves and performs well in choppy conditions. The smart hull also improves fuel efficiency, which is one of the crucial elements of Saxdor's concept thinking.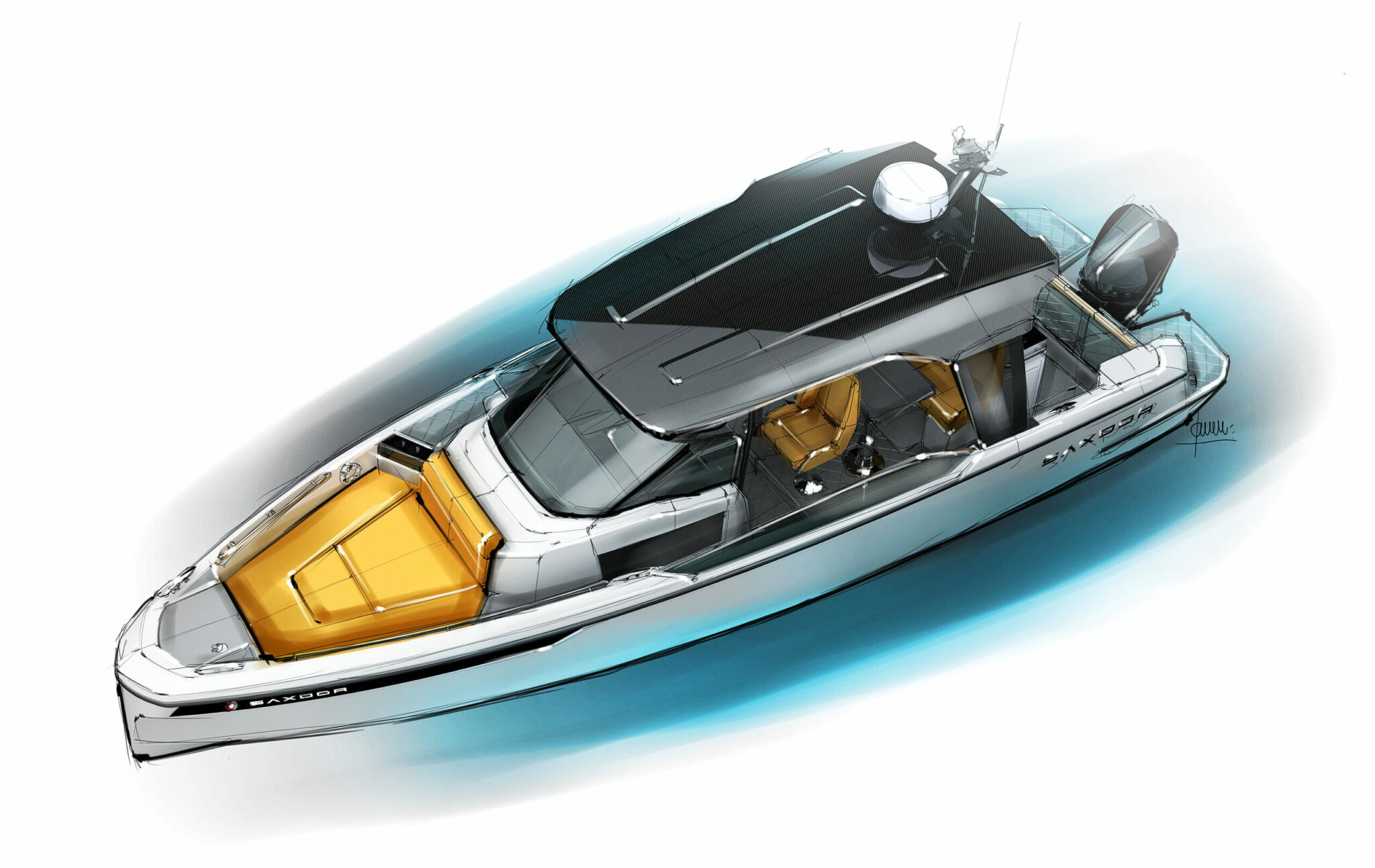 Excellent value for money
Saxdor offers you the best possible boat for the money used. You get a premium boat with less you are used to pay. That promise stays even with the bigger boats we bring to the market for you to enjoy.
Saxdor Design team that is led by Sakari Mattila, includes designers, naval architects, engineers and the Shipyard's R&D team. Every design decision must be evaluated carefully in every stage of the process - what is the effect to the serial production. Co-operation with Production and Design team during the process is essential.
Saxdor Design team works closely with VOM-creations' design team - uniting new design features and technologies to improve the boating experience of customers worldwide.