Our modern cutting-edge facility was built in 2022 and is located in Elk in Suwalki special economic zone known as one of the main boat-building cluster areas in Poland. It is accessible straight from Via Baltica highway.
Shipyard is completely owned by Saxdor Yachts and is especially designed for boat production. This new facility enables significant increase in our production capacity and therefore improves our ability to match strong market demand for our boats.
We apply latest technologies in all production phases, ie. infusion lamination, automated warehouse systems and testing pool for final functionality and quality check of the boats.
All the Saxdor boats are made by vacuum infusion. The vacuum infusion process to drive resin into a laminate avoids styrene emissions and provides our workers with a healthy working environment.
The advanced vacuum infusion process makes the hull stronger and lighter, which are important features in Saxdor's concept.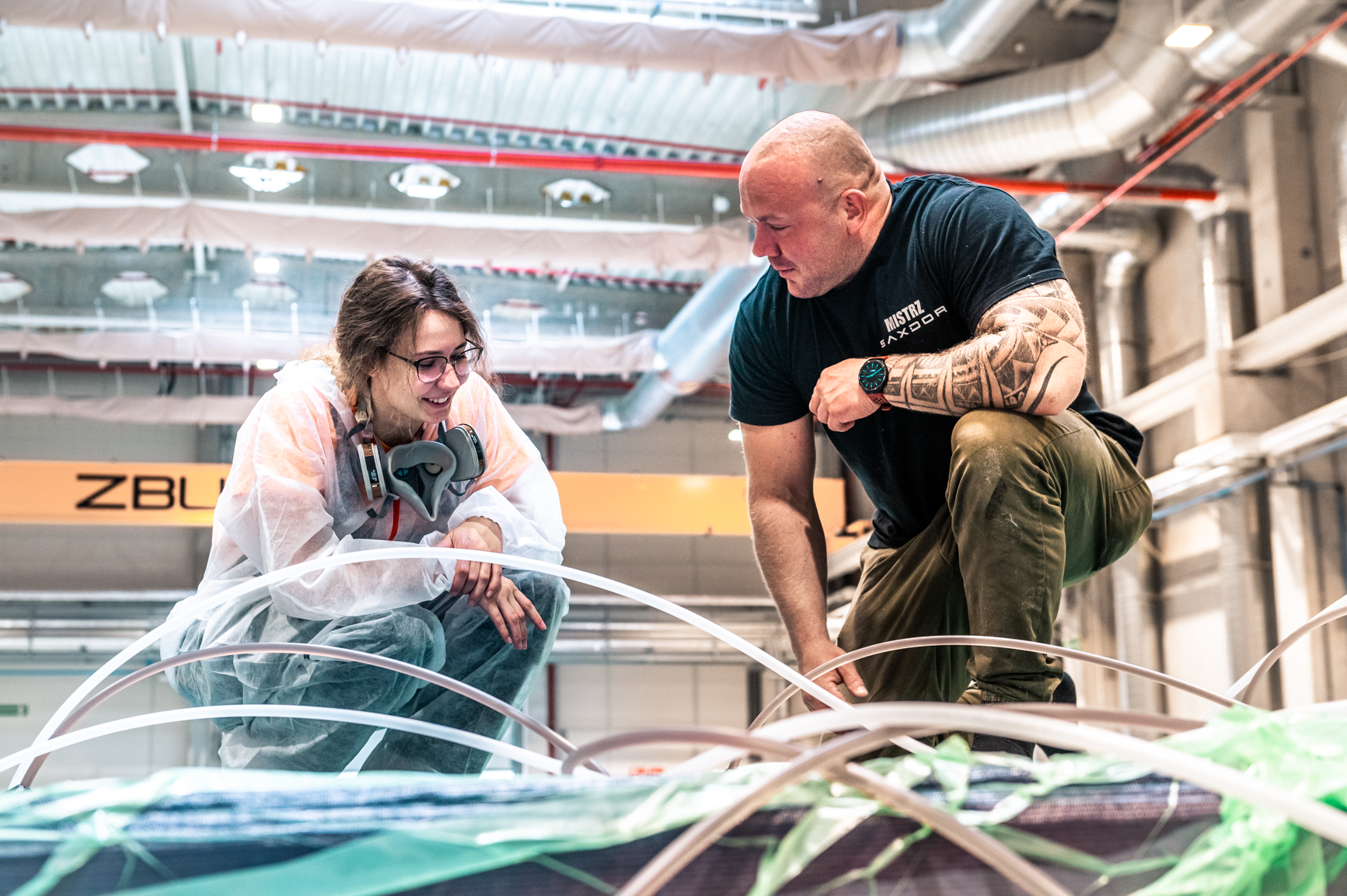 Safe and healthy environment
The technologies for the facility have been chosen with the primary goal of maintaining the highest level of production quality possible. In addition, we have also considered the well-being and satisfaction of our personnel by selecting technologies that will create a comfortable and efficient work environment.
By implementing advanced technologies, we are confident that we will not only optimize our production processes but also provide a workspace that fosters productivity, creativity, and job satisfaction for our employees.
Our people make our company!
A company is just an empty building, a name without its people. Our people make our company and we value & appreciate each one of them! We believe we're all in the same team, working together for the benefit of our customers - One team, One Company!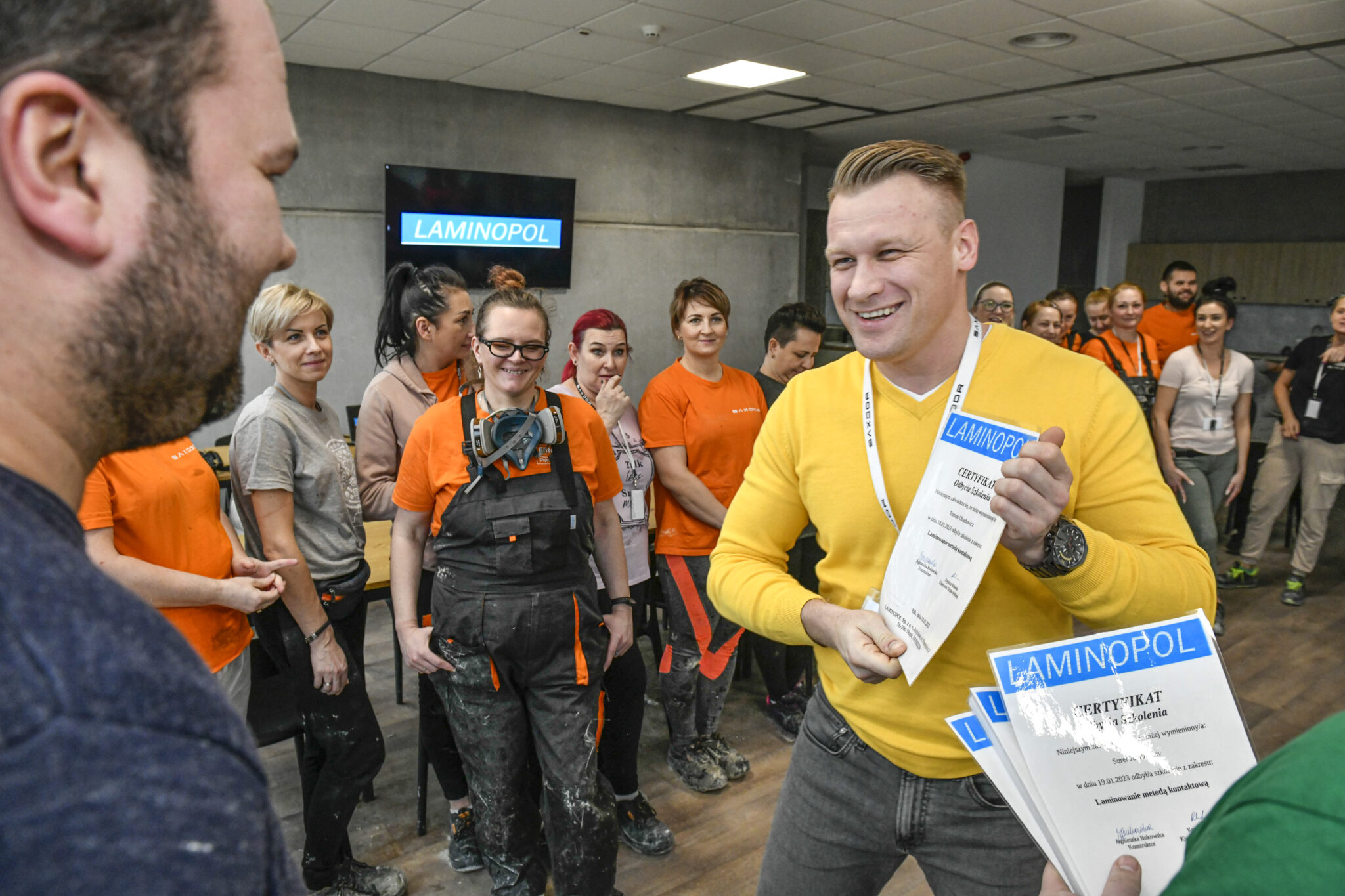 We invest consistently in further training and development of professional skills. Saxdor Academy training program has already offered training to more than 250 people during its first year of operation.
Saxdor Academy is a multi-level educational project aimed at strengthening the workforce of the shipbuilding industry in Poland. Implemented by the specialized staff of the Saxdor Shipyard and experienced teachers of professions, the project consists of youth and adult education programs as well as training professionals in the boatbuilding industry.
Commitment: As a responsible company, we are committed to working in a socially and environmentally responsible and ethical manner across all of our operations.
Roadmap: We have a company-wide sustainability activities that touches every aspect of our business including: our products, operations & supply chain, sales, marketing & communications, people.We are implementing technology that supports sustainable practices such as vacuum infusion, recycled and reusable accessories and materials supporting sustainable production processes.
Peop
le:
For our people, we focus on being an excellent place to work, with focus on safety, wellbeing, development, diversity & inclusion policies.

Business ethics: We comply with ethics internally and with all of our partners, through policy, engagement and training.