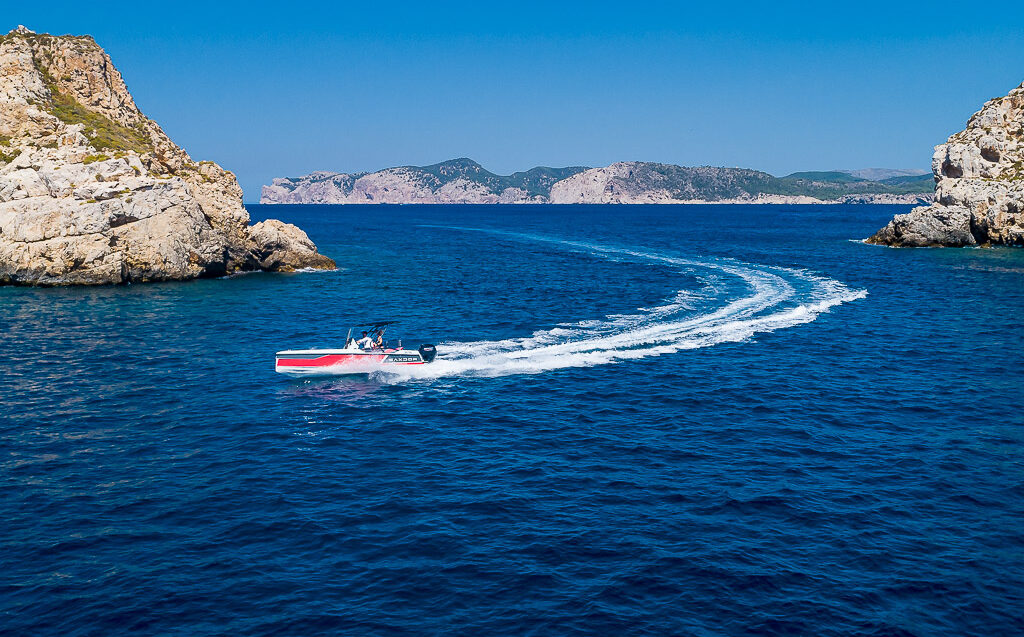 MedYacht Group becomes the distributor of the SAXDOR YACHTS brand for the region SOUTH (Provence-Alpes-Côte d´Azur) and Corsica
The MedYacht group, located in Saint-Tropez, at Les Marines de Cogolin, in Grimaud and Marseille, announces the signing of a distribution agreement with SAXDOR YACHTS for the PACA region and CORSE.
This new distribution contract allows the group to offer its customers, boating professionals, Mercury agents (in Grau du Roi, Marseille, Saint-Tropez, Cannes, Nice and in Corsica) the representation of the SAXDOR brand.
About MEDYACHT, new distributor of the SAXDOR PACA ET CORSE brand
The MedYacht Group, chaired by Alexandre Vernazza, specializes in sales, rental, maintenance, distribution, as well as in shipbuilding with a range of boats: the MED52 and the MED42.
MedYacht, with its 25 employees and 4 agencies in the Gulf of St Tropez and in Marseille, offers a set of services dedicated to water sports: yacht management, berths in St Tropez, 20 at the Cogolin marines, 40m pontoon on the old port of Marseille with pontoon service.
MedYacht Chantier Naval, based in Grimaud and Marseille, ensures the maintenance of more than 250 wintering units and the maintenance of all motor boats up to 30m.
MedYacht Distribution is the exclusive Mercury / Mercruiser distributor for the VAR, Corsica and agent in Marseille. MedYacht D. provides its agents with the supply of engines, parts, and all maintenance and support services.
Visit MedYacht at :